We stay professional and qualified, and clients find us for it
Throughout our long years as pioneers in the industry, we learned that with every major project we are assigned to; we are on the verge of either being made or being broken and we chose to make each job tremendously counts.
The transport of the statue from Ramses Square to Giza had been in the planning since 2002. A replica had been made and was transported several weeks before the scheduled actual move along the planned route to Giza to test the proposed relocation process.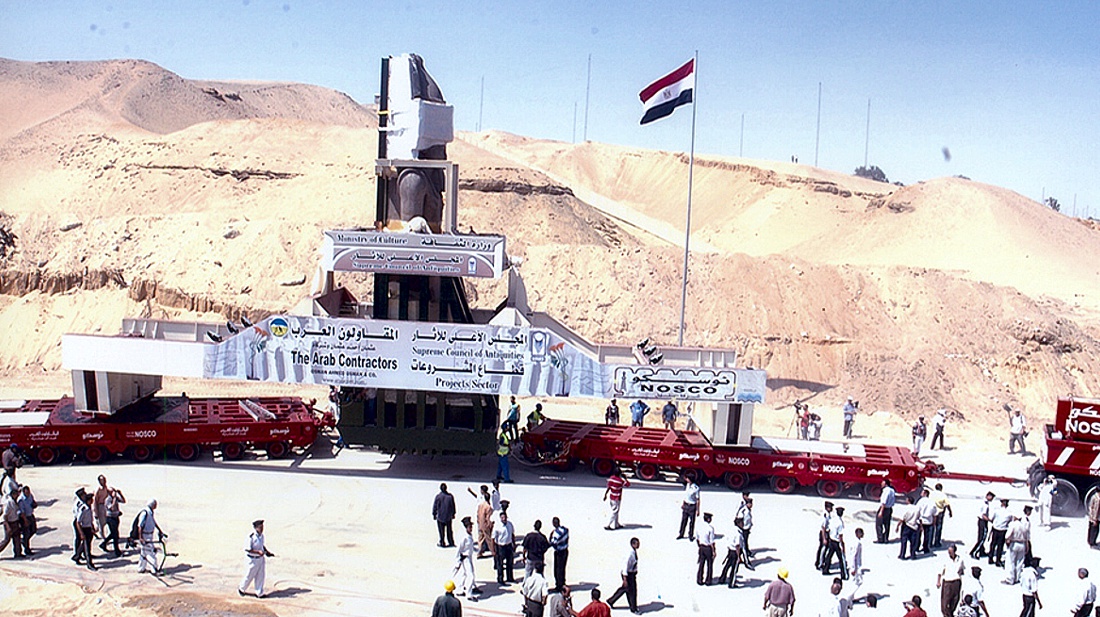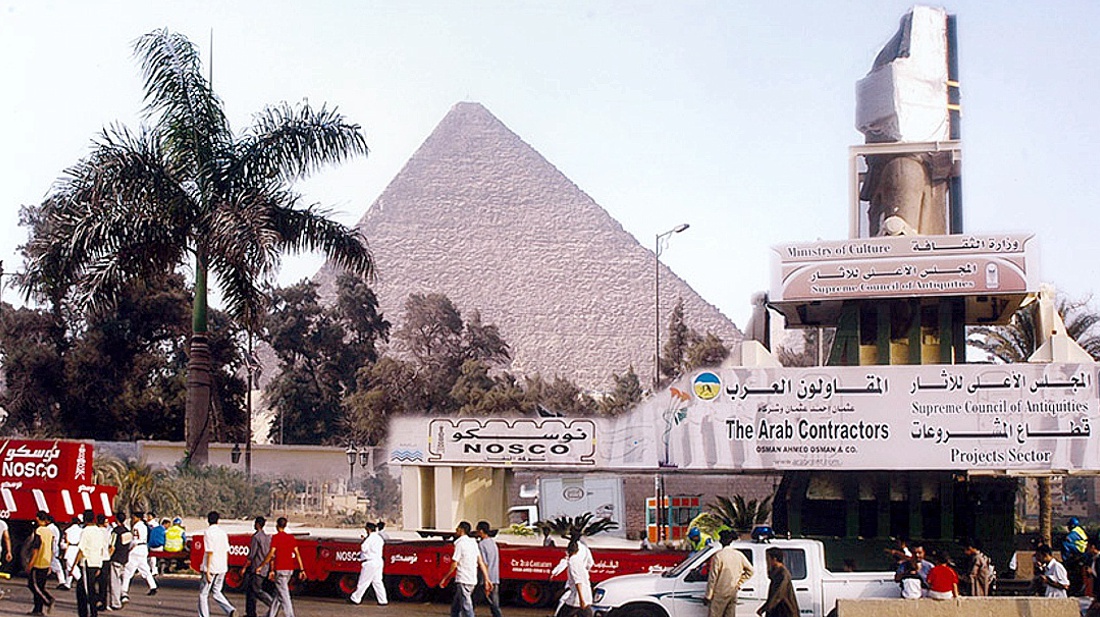 After almost three years of different studies to ensure the safe transportation of King Ramsis Statue from down town Cairo to the New Grand Egyptian. NOSCO managed to transport the statue weighing 83 tons in addition to 70 Tons of steel frame successfully to the laydown area in the Grand Egyptian Museum.
Our journey with the king resumed again in 2018 to have it delivered safely from the lay down area up to the foundation within the Grand Egyptian Museum.
Serving every single industry that will boost the economic sector is our main goal since establishment. We have been always honored to provide our full logistical services for most of the industries that will lead to our country's economic growth whether in the Oil & Gas, Power Generations , Infrastructure, Fertilizers, Petrochemicals, and Antiquate sectors.